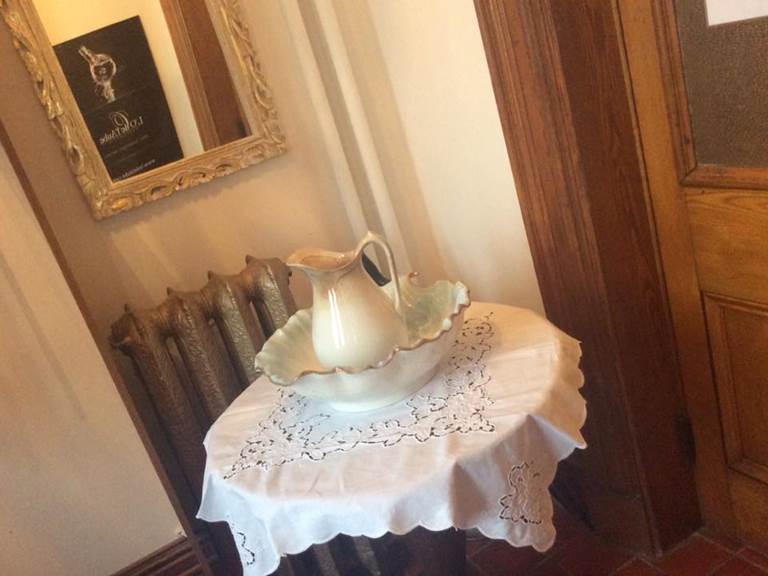 27 Apr 20
COVID-19
In order to ensure the health safety of all, we inform you that we have set up a COVID-19 procedure plan.
The 650m2 of the residence allow to manage the obligation of distancing.
We will avoid shaking your hands on your arrival and departure.
In the vestibule we will ask you to take off your shoes and wash your hands.
To make this moment more pleasant, we put at your disposal socks and towels that you can keep.
A water point dating from the time of the house has been installed.
In addition to the daily use of steam in the rooms including bedding and common areas, all surfaces and objects are disinfected with preparations of mixtures of essential oils.
The air is purified daily with essential oils.
We ask you to let us know if you have contracted Covid-19 and if, in the days following your departure, you receive a positive diagnosis of Covid-19, we thank you for notifying us so that we can take more drastic measures, such as closing the room you have occupied.
We remind you that washing your hands with soap and water for at least 20 seconds should be systematic several times a day.
Doing it every time you enter or leave your room is a good attitude.
For meals, each room benefits from a living room that is spacious enough to fully enjoy without fear of being too close.
On the patio, tables are spaced out enough to relax in the sun in the middle of nature.
Health is everyone's business and prevention is the best therapy.
We monitor each change requested by the Director of Public Health in order to respond to them as soon as possible and in an efficient manner.
The safety and health of all has become our primary concern. Especially since Marie-Christine is a retired I.Anesthesiologist.